Contact Info
American Family Home Roofing
Dave and Dan Wilcox
5039 Prospectors Parkway
Lic. # 415052
Riverbank, CA 95367
Phone: 209-774-6655
Contact Form
Photo Tour
This will show up if the script is missing or flash isn't installed
Services
Roofing Contractor - Commercial
Roofing Contractor - Residential
Comp Roofs
Cool Roofs
Reroofs
Flat Roofs
Industrial Roofing
Roof repairs
Siding repairs
Roofing
Fundraisers We Support
Church in the Park
Gideons International
Shelter Cove Community Church
Trinity Networking Teams (TNT)
Hours of Operation
By appointment
About Us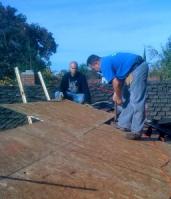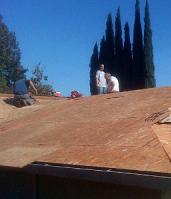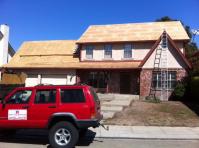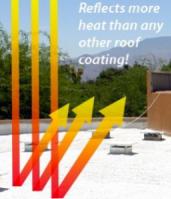 American Family Home Roofing (AmFam Roofing) is a family-owned and operated company committed to providing our residential and commercial customers with top-quality roofing craftsmanship. Utilizing only the most modern materials and installation equipment, AmFam Roofing's staff of highly skilled and experienced roofers deliver a product of unparalleled quality at a fraction of the price of what you might pay for a new roof.
OUR COOL COMMERCIAL ROOF SYSTEM FOR FLAT ROOFS
Our "Cool Commercial Roof systems" are specifically designed to comply with California Title 24 Energy Star requirements for commercial building roofs. This means that you (and your tenants) save on energy costs while lengthening the life of your building asset.
Low installation cost... No dump fees and less labor than other types of roofing. Most of your dollar pays for the roof membrane, not expensive labor.
New roof layer is seamless and self-flashing around HVAC units, pipes, etc.
Best insulation and Energy Star value per inch, saving energy costs
100% high adhesion - fused to the deck surface
Applies over existing top roof layer
Renewable and a fraction of the price of a new roof
No need to tear off your old roof exposing the interior of your building to damage from weather and debris.
No hot asphalt - no flames - no fumes
Little or no disturbance of building occupants.
Application is quieter with no heavy equipment.
Smooth, seamless roof system is easily maintained.
No gravel or granules to hide the roof surface.
Saves money because the roof is surfaced with reflective coating
You may never need to reroof again!
The system can be upgraded, giving the roof an indefinite life span.
Most systems can be tax-expensed in the year completed, classified as "Maintenance and Repair".
NEARLY 2000 RESIDENTIAL ROOFS BUILT
From tear-off to the dump
Replace bad wood (as needed)
New roof deck w/ OSB Energy Star rated radiant barrier board
Now using Tiger Paw roof liner
All types of limited lifetime dimensional asphalt comp shingles
Monier Lifetile, Eaglelite (standard and light weight)
All work includes 5-year labor/leak warranty
Will paint pipes and vents to match roof color
Hip and ridge high-profile dimensional shingles
All roofs comply with Title 24 ventilation requirements