Contact Info
Music First
Lynn Sampson
P.O. Box 578593
Modesto, CA 95357
Phone: 209-846-5728
Contact Form
Website:
musicfirstusa.info
Photo Tour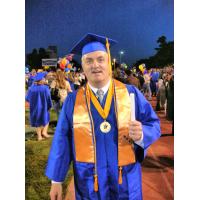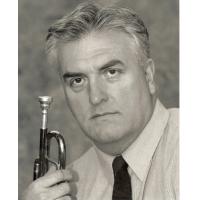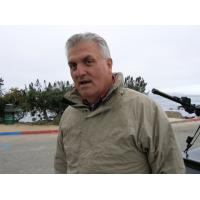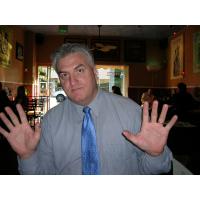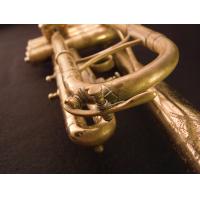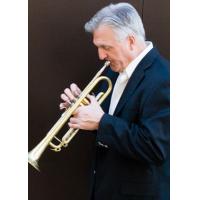 Services
Jazz Trumpet Player
Music Charity Founder
Jazz Musician
Modern Jazz Duo - Trumpet & Guitar
Music Arts Education
Actor
Writer
Fundraiser
Bach in the Classroom
Voice, Piano and Trumpet Teacher
Hours of Operation
By appointment
About Us
JAZZ TRUMPET PLAYER, ACTOR, WRITER & FUNDRAISER
Sampson graduated from Brigham Young University High School, Provo, Utah (1967) and has a Certificate in Shakespeare Studies from The Shakespeare Academy, Modesto Junior College, Modesto, California (2001), an Associate of Arts in Theater, also from Modesto Junior College (2007), a Bachelor of Arts in Humanities from Colorado Mesa University, Grand Junction, Colorado (1990), and an Advanced Diploma in Education from The University of London (2002).

His principal teachers for classical trumpet were Dr. Newell Dayley, Professor Emeritus of Music at Brigham Young University, and, at The Aspen Music School, Bernard Adelstein, former first chair trumpet of The Cleveland Orchestra. His principal teacher for jazz trumpet is two-time Grammy winner Roy Hargrove. Inspired by pianist Claudio Arrau and contralto Jennie Tourel, he promotes the trumpet as a singing instrument. His international career began in 1989 with a recital at London's Westminster Central Hall. He performs extensively having received acclaim for his interpretations of the music of Bach. Lynn Sampson performs exclusively on Cannonball instruments. His trumpet is a Cannonball Stone Series "Mad Meg" dated Markneukirchen, Saxony, Germany 2011.

He performs the old standards of the 1930s, '40s, and '50s by the masters of American and Brazilian popular song, such as Cole Porter, Richard Rogers, George Gershwin, and Carlos Jobim. His Jazz Ensemble presents these classics in a smooth, soft, melody driven style. One of his most recent performances was on Memorial Day at The Sacramento Music Festival in Sacramento, California. Among the selections were Fats Waller's "Ain't Misbehaven'" and Gershwin's "A Foggy Day." Many in the crowd aboard the Delta King ferry boat anchored in the Sacramento River delta, traveled from out-of-state returning a third and fourth year in a row to hear Mr. Sampson perform at one of the world's largest jazz venues.

Sampson has written many arts-related articles for publications such as The California Political Review, Valley Views Magazine and The American Record Guide. He has acted on stage and in film. His credits include "The Diary of Anne Frank, "Dr. Jekyll and Mr. Hyde," and "The Apollo of Belac." He received a Celebration of the Humanities Award for Drama in 2001. In 2002, he established The Sampson Center, a home near the campus of Colorado Mesa University in Grand Junction, Colorado, to serve as a recital hall, art gallery, and residence for music scholarship students. Sampson's concert activities as both a trumpeter and singer include over 200 performances a year as well as teaching. Sampson presents unique seminars, lecture/demonstrations and master classes on such subjects as brass techniques, music appreciation and Renaissance music.

Under the auspices of Music First, the charity he founded, Sampson presents solo concerts and innovative music education programs for children and seniors. He has written a dozen solo and chamber music works as well as over 20 transcriptions for trumpet and keyboard of the music of Bach.

Sampson is a member of Kiwanis, International, an international charity devoted to meeting the needs of children and Phi Theta Kappa, the world's largest academic honor society. An avid racquetball player and cyclist, Sampson is also a trained chef specializing in French cuisine.