Contact Info
Matrix Security Systems
Jeff Hopson
2200 Lionudakis Ct.
Modesto, CA 95355
Phone: 209-247-7993
Contact Form
Photo Tour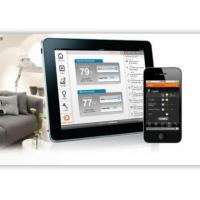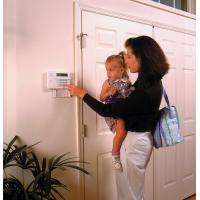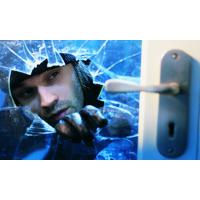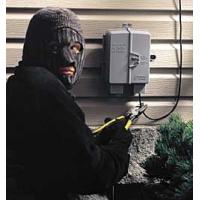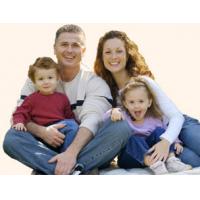 Services
Security Systems
Burglar Alarms
Security Monitoring
Card Access Control
Closed Circuit Security Cameras
Wireless Security
Network Cable Installations
Telephone Cable Installations
Sound System Installations
Panic/Health Monitoring Systems
Hours of Operation
Monday - Friday 8am - 6pm or by appointment
About Us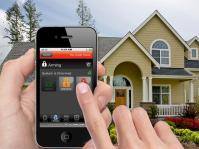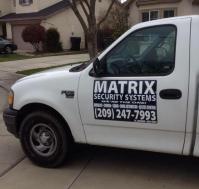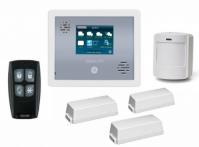 Matrix Security Systems, your local central valley authorized Alarm.com dealer, is not just your average alarm company. They specialize in securing homes and businesses properly. This is not a sideline for them. This is the core of their business.
Their security specialists have been trained to teach their customers how to properly protect their home and family to deter a would-be break-in from happening. More importantly, they teach their customers what to do in the event of a true emergency. One of their security specialists will come out to your home or business and help to personalize a security system around your day-to-day lifestyle,
In considering a security service, you have a few options. Traditional alarm systems require a landline. These days many people, who have a traditional security system, would prefer the safety and security of a cellular solution. Matrix leverages the security features of Alarm.com to prevent "crash and smash" — and it means you don't need to have a phone line. Matrix includes this feature in your monthly monitoring fee.
As easy as using a car alarm. When you leave, press the "Arm All" button to fully activate all sensors in your security system. Use "Stay" mode for partial activation of your system—all sensors except your Motion Sensors will be armed.
Dedicated Connection
Stay protected and connected, even if the phone line is cut, the Internet is disconnected or the power goes out.
Crash & Smash Protection
Our technology protects you from an intruder destroying your security panel by sending an alert at the first sign of entry.
Two-Way Interactive Voice
Optional industry-leading two-way voice technology keeps you safe and connected during any emergency. Talk to our monitoring center when your alarm, without having to make a call or use a phone.
Remote Control
Access your home interactive security system from any computer or mobile device with internet access.
Real-Time Alerts
Optionally receive text or email notifications from your house when there is any activity at your property.
Mobile Apps
Free mobile apps with intuitive technology keep you connected and in control. Integration of door locks with your Matrix Security System powered by Alarm.com allows for remote door lock control.
Remote Control
Matrix Security Systems powered by Alarm.com's powerful interactive security platform gives you unprecedented control over your property. With easy-to-use apps and web interfaces, you can arm your system, monitor sensor activity, watch live video and control lights and thermostats — all from a Smartphone or web enabled mobile device.
Optional key benefits
Advanced home monitoring technology
Tamper-resistant technology
No phone line or Internet connection required
Monitor property even when system is disarmed
Stay aware with email and text notifications
Control your home via the web or mobile app
Interactive Security
Matrix Security Systems interactive technology powered by Alarm.com provides best in class protection and the ability to monitor your property 24/7. As the industry leader, Matrix Security Systems utilizes advanced interactive security solutions to provide the most reliable home monitoring service.
Matrix Security Systems mobile apps give you the control you should expect. Check in on your property while at work or on vacation, arm or disarm the system remotely from the office, get activity history, turn the lights on or off, adjust the thermostat, view live video and send commands to your security system right from the palm of your hand.
We'll Impress You
Our service is recognized as the best in the area. The BBB has given our UL listed monitoring station an "A" rating and we have many letters from happy customers to share. We offer the best guarantees in the industry from our theft protection plan to our homeowners Insurance protection, covering up to $500 of the homeowner's deductible should they have a claim.
Mission Statement
Matrix Security Systems is a leader in central valley security alarm systems and protects homes and families against intrusion by utilizing state-of-the-art wireless security technology.
Our Guarantee
FREE MOVE PROGRAM
If you move to a new home, a Monitronics Authorized Affiliate will install a security system in your new home at no charge.

HOMEOWNERS INSURANCE DISCOUNT Most insurance companies offer discount premiums up to 20% to homeowners that are secured by electronic security systems. So not only do you gain the peace of mind provided by a professionally installed and monitored security system, you also save money in the process. Talk about a win-win!

LIFETIME SERVICE WARRANTY PROGRAM Designed to give long life to your security system and protect you against unexpected repair bills. All parts and labor (except repair or replacement of alarm screens and replacement of batteries used in sensing devices) are covered when your security systems need service, under normal operating conditions and due to ordinary wear and tear.

THEFT PROTECTION GUARANTEE Included as part of your monitoring service. It is our way of demonstrating our commitment to you, our valued customer. Monitronics will reimburse your paid insurance deductible up to $500.00 maximum if you have property loss due to a burglary while being monitored by Monitronics.